I have been exploring a bit about different approaches to taking photographs.
Sometimes this kind of learning and exploring makes me feel wide eyed and excited, but sometimes it leaves me tied up in knots and feeling more confused than when I started. Having got into one such tangle by the end of the week, I decided just to go for a walk, down to the lagoons as I had but an hour or two before the light went, and to try holding two different questions in my mind:
What is it that the earth is wanting to show you?
If you listen, what might it be trying to say?
Photography like this is easy, it's more like a conversation than anything, just watching and noticing and responding with a nod of the head and a smile and a thank you.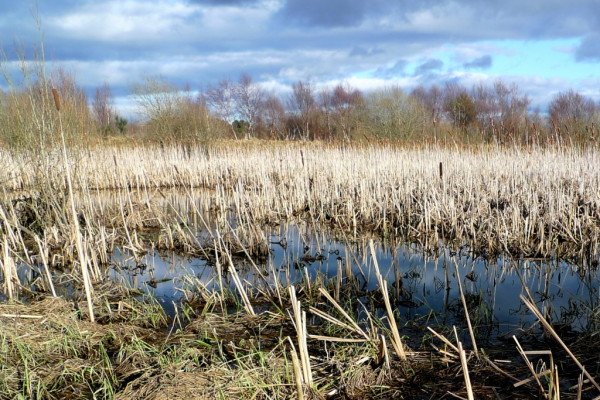 Later that evening I was looking into the work of a poet, William Stafford – I'd seen his name in two side by side posts in my feedreader and it seemed like too much of a coincidence.
The first poem I found was called 'In Response to a Question: What Does the Earth Say?'
The last verse goes like this:
"The earth says where you live wear the kind
of color that your life is (gray shirt for me)
and by listening with the same bowed head that sings
draw all things into one song, join
the sparrow on the lawn, and row that easy
way, the rage without met by the wings
within that guide you anywhere the wind blows.
Listening, I think that's what the earth says."
And I think really if I aspire to anything in my photography, or writing, or indeed my life it is that, listening with the same bowed head that sings.