Finally, I made it to Little Sparta, the garden and home of the writer, artist and poet Ian Hamilton Finlay.
He had a particular interest in concrete poetry: from the Little Sparta site –
he became interested in Concrete poetry, in which the placing of words is not dictated by syntax, instead laying out on the page an image which discloses its meaning by juxtaposing sounds, shapes or references.
The gardens, which are a thing of beauty in themselves, are full of this concrete poetry, woven into and part of the gardens, and the landscape beyond.
It's not an easy place to visit and it's only open sometimes, but if you get the chance, do go.*
I found it peaceful, inspiring, uplifting and energising. It made me want to write, and create, and sit and watch reflections in a pond.
It made me want to share the beauty of this place with you – which is a challenge in itself, since photography is not allowed, except by permission. To be honest, this adds to the charm of the place.
People were not wandering around snapping and consuming, but moving quietly in and out of the spaces in the garden, of the poems.
I am however very grateful to have been given permission to share these photographs with you, here. Please note and respect that these photographs are NOT to be downloaded. They are shared here by courtesy of the estate of Ian Hamilton Finlay.
The lines of a poem lining a bench –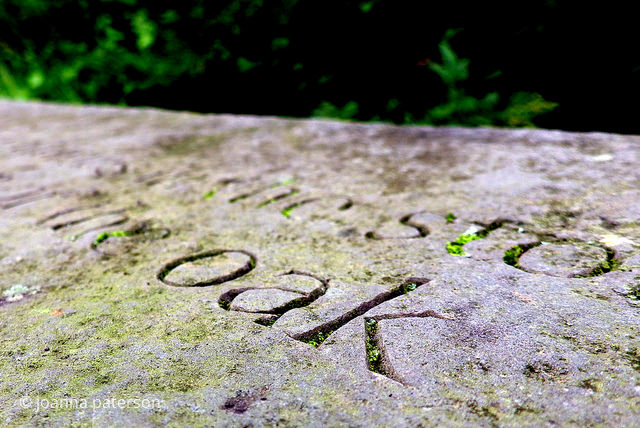 One of a series of benches that line a lane.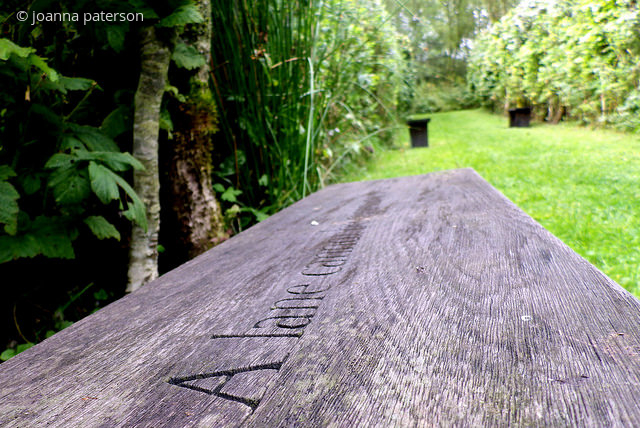 Boat reflections in the lochan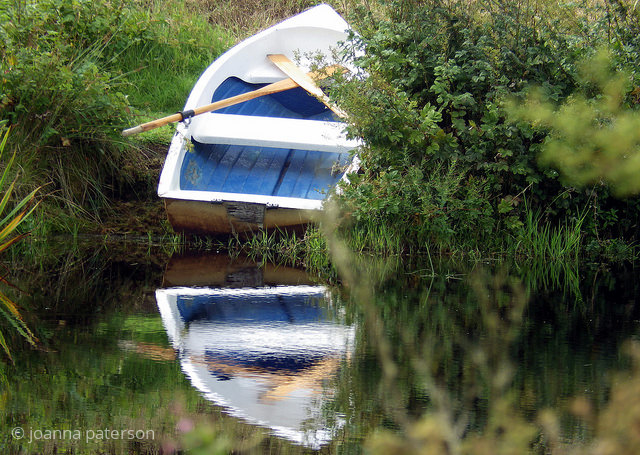 A statue in amongst the reeds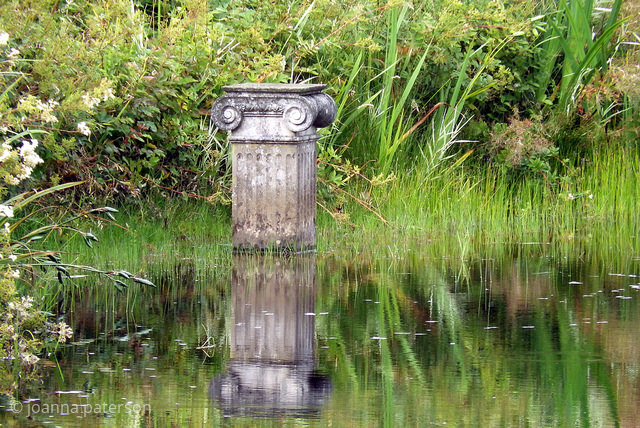 Reflections of the temple pool garden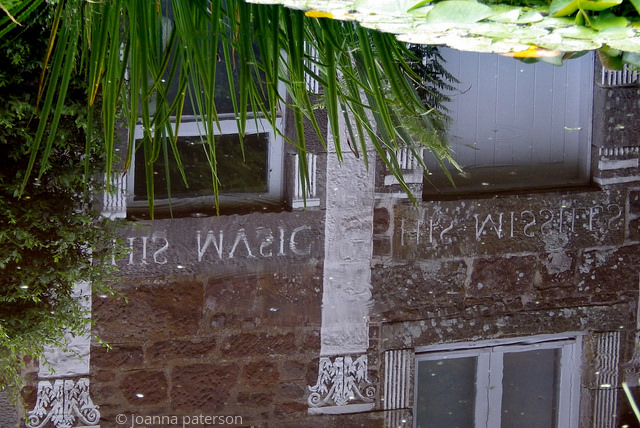 ~~~
With grateful thanks to all at Little Sparta
~~~~
* take midge repellent with you though