I learned about the idea of intimate landscape photography a little while back, (from photographer, essence of place teacher and friend Bo Mackison).
I am most definitely intrigued by the concept of this style of photography, which in very shorthand form (from Bo) =
photographs that typically do not include a horizon line, or when the horizon is present, conveys only a hint of where the image is photographed. The grandeur of nature is captured in a smaller space. Less is more.
But what also intrigues me is the notion of getting intimate with a landscape.
Although I hadn't really thought it about it as such before, I can see that this is something I've been learning to do for some time now – in fact, probably for as long as I can remember.
I guess the elements of my practice would include:
walking – the pace lends itself to familiarity, to intimacy
repetition – walking in the same place, over and over, to get to know it really well
eating picnics – sitting on the earth to eat is surely one of the simplest and best ways to get close! I try and practice this in all seasons
photography – learning to notice and appreciate different colours, textures, patterns, lights, from a whole range of angles. I guess this depends on how you practice photography, but I love to get down on the earth to watch water, or wildflowers, or the light on a path, and again, this is a simple but powerful way to feel – literally – earth connected
living in Scotland – I am so lucky with this, there are wild and beautiful places aplenty where I can walk, and often meet no-one, except occasionally one man and his dog
I'm sharing some photographs below of a recent walk in one such quiet place.
As I like this way of expressing the mood and feel of a walk, a place, a day or even a picnic in many photos rather than one… you might be seeing more of this style 😉
First: the classic landscape view looking up the path to the hills – a scattering of snow on top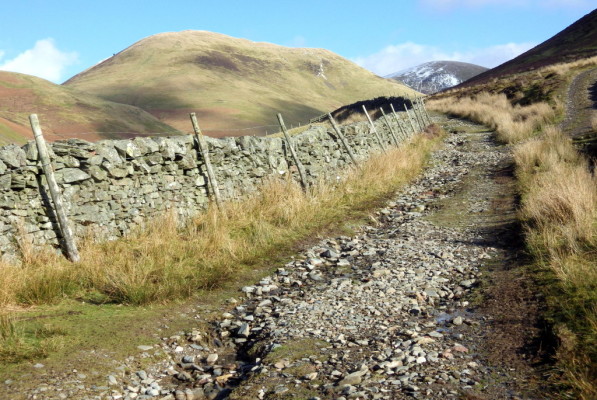 The path is dominated by the dyke and fencing that run alongside it. First, looking up: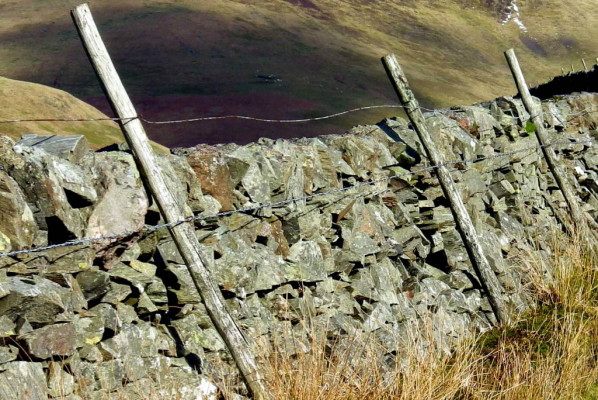 and here, back down again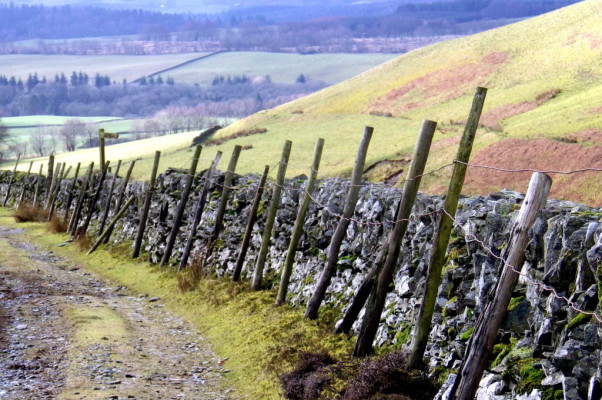 Shifting perspective lets you see the landscape in a different way – like looking at the hills reflected in a puddle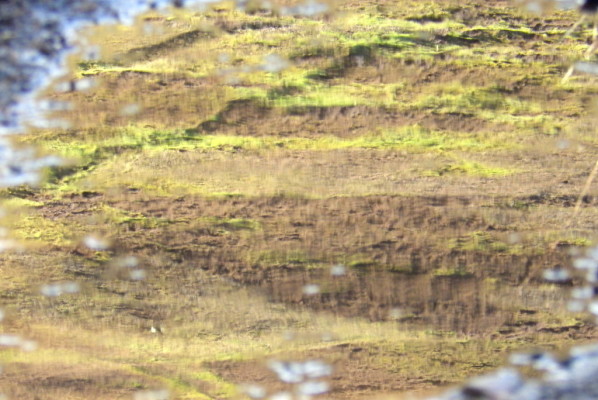 Or bending down and noticing the path itself, as well as the hills beyond.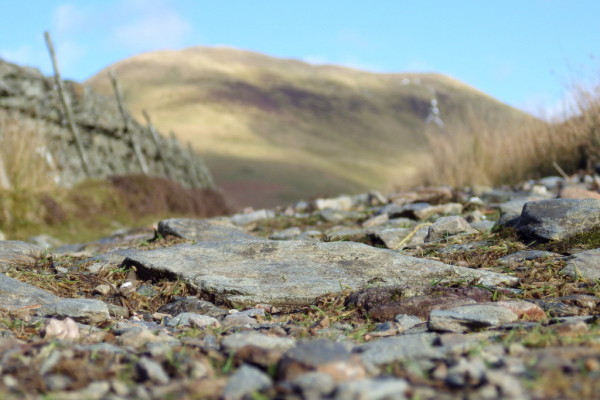 I hope you like the photographs – feedback and thoughts about preferences are always welcome!
~~~~
The photographs are from the Wald Path, that cuts through the Lowther hills in South West Scotland.
I wrote about a summer version of the walk, including wildflowers in bloom and a sunny picnic! here: Plugging Into the Source.
For more on Bo's explanation and illustration of the photography concept, please do check out her work on intimate landscape photography here.